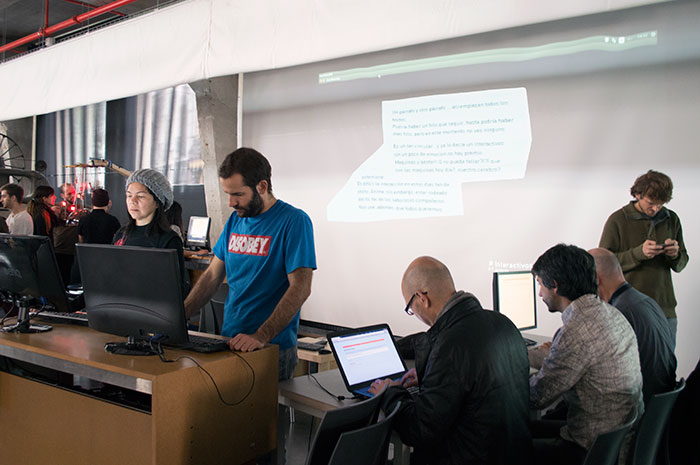 Collective writing experiments using our online Riverrun platform will be held every so often in English and in Spanish at Creative Language Lab. And if you'd like to set up your own experiment, whether to improve your English or simply be creative alongside others, please get in touch.
To find out more: info (@) creativelanguagelab.com
Próximo experimento: domingo 27 de noviembre de 2016, 17:00 – 20:00
Escribir juntos online (en castellano). Observar y hablar de los resultados en Creative Language Lab, Madrid u online.
Apúntate para crear, disfrutar y debatir en grupo: https://www.meetup.com/es-ES/Riverrun-Escritura-Colectiva-en-Madrid-y-Online/events/235625567/